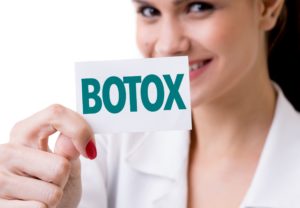 BOTOX® is a favorite elective procedure among celebrities to combat the appearance of aging. The injections temporarily paralyze specific muscles to reduce the noticeability of facial wrinkles and crevasses. However, turning back the clock isn't the only benefit of BOTOX®. Believe it or not, it can also treat disorders of the temporomandibular joint (TMJ). If you are tired of living with jaw pain or stiff muscles, it's time to ask your dentist about adding BOTOX® to your TMJ therapy plan.
Treating TMJ Dysfunction with BOTOX®
Your temporomandibular joint is located on either side of your face, connecting your jaw to your skull. It allows you to perform movements for everyday tasks, like speaking, chewing, and yawning. Unfortunately, the joint can function incorrectly, leading to clicking, popping, and grating sounds when opening and closing the mouth. Some patients have their jaw lock in an opened or closed position. Facial pain and headaches are also common symptoms of TMJ dysfunction.
The American Academy of Facial Esthetics supports the use of BOTOX® as an alternative treatment for TMJ disorders. The injections can relieve jaw tension that can cause grinding or clenching of the teeth, which can worsen TMJ symptoms. BOTOX® will paralyze the muscles to stop the unconscious habit of grinding your teeth. You'll safeguard your smile from bruxism while stopping your jaw pain and headaches.
BOTOX® for TMJ Disorder Therapy
BOTOX® provides a nonsurgical solution for significant improvement in your symptoms within just 1-2 days; however, it can take up to a week to enjoy the full benefits. After your initial consultation, you'll be scheduled for your procedure. The number of injections necessary is determined by your specific needs. Generally, you can expect the process to take about 30 minutes.
You don't have to worry about a painful procedure because a topical numbing agent can be used to alleviate your discomfort. At most, patients only feel a small prick as the needle is inserted into the treatment site.
You may experience some pain or swelling for a couple of days at the injection site, but you can manage it using a cold compress or anesthetic cream. You may also experience some temporary numbness, redness, or bruising.
Since you won't need a surgical procedure, the risks of complications are brief, rare, and minimal. You won't have to worry about a long recovery or any lingering side effects.
Stop Living with TMJ Pain Today
Although BOTOX® is beneficial for treating TMJ disorders, it isn't right for everyone. Your dentist will perform a thorough examination to find the cause of your jaw pain. They'll create the personalized plan you need to restore your quality of life.
About Dr. Manpreet Dhaliwal
Dr. Dhaliwal earned his dental degree at the University of Detroit School of Dentistry before continuing his education in many advanced specialties, including TMJ therapy. He offers the solutions you need to improve your jaw functions to overcome the complications of TMJ disorders. Contact our office today to schedule your consultation for TMJ therapy.