Dental Crowns – Auburn, WA
Seamlessly Repair Damaged Teeth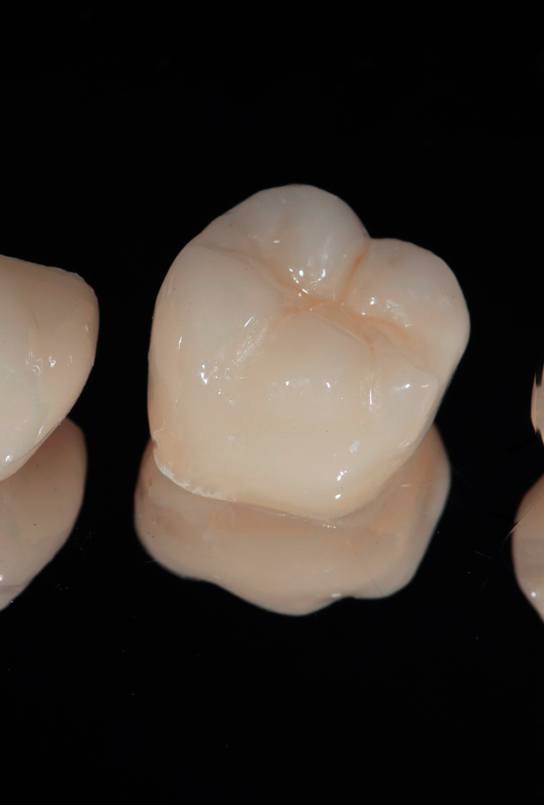 Dental crowns have been around for generations. This restorative treatment has the potential to seamlessly repair damaged teeth, support your oral health, and allow you to enjoy a confident, beautiful smile. What exactly are dental crowns, what happens during the procedure, and what benefits might you enjoy afterward? Read on below to learn the answers, and get in touch with Auburn Dental Smiles if you suspect a new crown would benefit you.
Why Choose Auburn Dental Smiles For Dental Crowns?
One-Visit Restorations Available
Metal-Free Crowns
Aesthetically Pleasing Results
What Is a Dental Crown?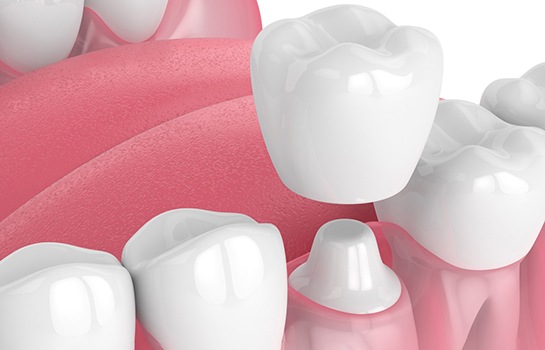 A dental crown is a tooth-shaped cap that we place over the entire visible portion of a tooth (everything above the gumline). A crown can serve a number of purposes. For example, it can:
Renew the shape and function of worn-down teeth
Protect cracked teeth from further damage
Strengthen teeth with spots of decay that are too long to be treated with fillings
Fortify and protect a tooth that has been treated with root canal therapy
Support a bridge or be used with a dental implant to replace a missing tooth
Hide significant aesthetic imperfections, such as severe discoloration
The Process of Getting a Dental Crown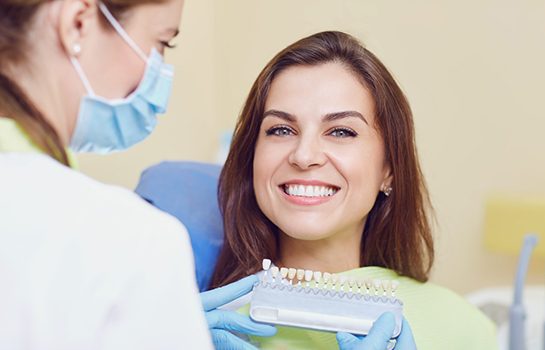 The first step in the crown process involves preparing the tooth. Typically, this requires that we remove a portion of its enamel so it will fit well beneath its restoration. In other cases, we might have to build a tooth up.
Once the tooth is prepared, we take an impression of it and the surrounding dentition. That impression is then used as the basis for designing the crown. Once the crown is ready, we cement it onto the prepared tooth.
Traditionally, the process of designing and placing a crown requires at least two appointments. But here at Auburn Dental Smiles, we do things a little differently. Our office features CEREC technology, which allows us to design a crown and create it right here in our office — all in a single appointment!
Benefits of Getting a Dental Crown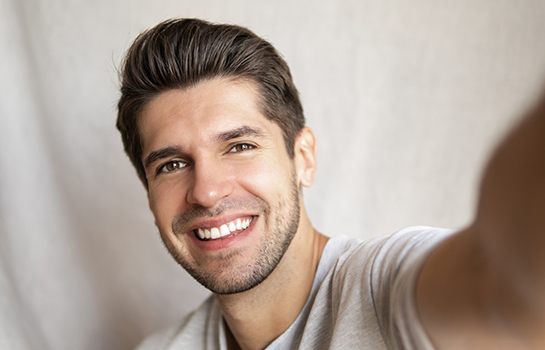 A dental crown can prevent the condition of a damaged tooth from worsening, sparing you from future pain and perhaps preventing the need for a tooth extraction. Additional benefits of crowns include:
They can be made out of aesthetically pleasing materials, such as porcelain, that closely resemble natural tooth enamel.
Crowns are versatile, with the ability to address a number of oral health problems.
You can expect to enjoy improved chewing ability and enhanced oral comfort.
With proper care, dental crowns can last for 10 – 15 years or longer.
Maintaining dental crowns is easy. Thorough oral hygiene and routine checkups are both important.