Emergency Dentistry – Auburn, WA
Same-Day Care Right When You Need It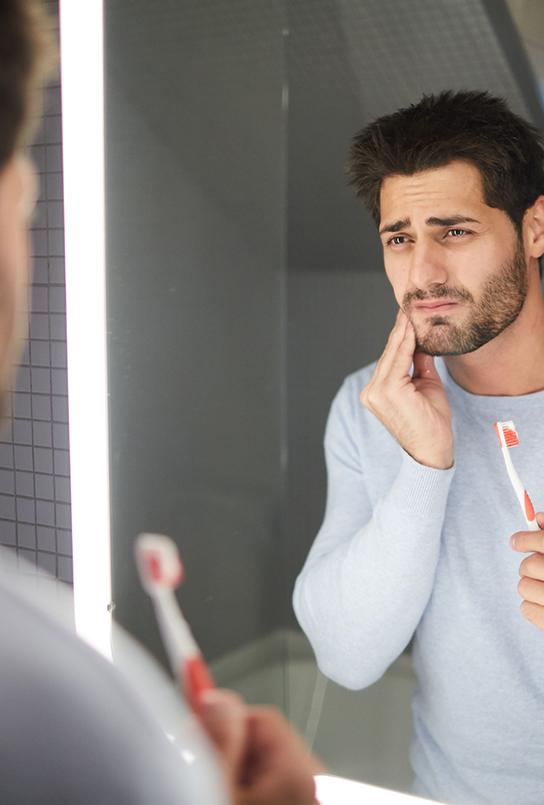 Believe it or not, 1 in 6 Americans will experience a dental emergency this year—and if you or a family member happen to be part of this unlucky group, the last thing you should want to do is have to go online and search for help! Instead, you should trust Auburn Dental Smiles to step in and provide you with urgent, same-day care. Our skilled team is ready to assist you with a wide variety of possible dental injuries, so don't hesitate to contact us today for comprehensive emergency dentistry in Auburn, WA.
Why Choose Auburn Dental Smiles for Emergency Dentistry
Same-Day Emergency Appointments Available
Friendly & Experienced Dental Team
General & Specialty Procedures Performed Under One Roof
What to Do During a Dental Emergency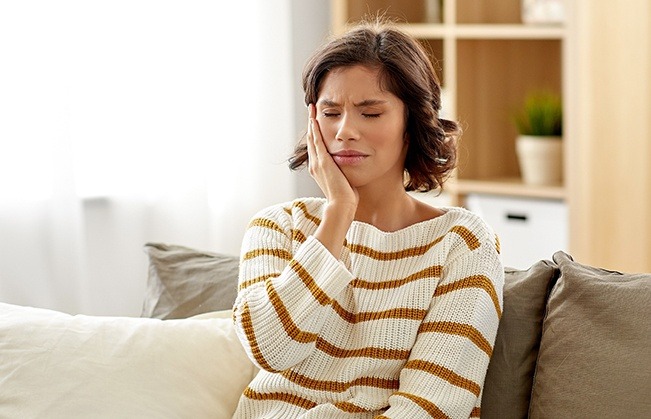 During any type of emergency situation, especially those involving your smile, it's important to remember that time is of the essence; knowing what initial steps to take following a dental injury can make a world of difference when it comes to receiving meaningful treatment. With that in mind, keep these steps in mind during dental emergencies:
Call Us Promptly – There's absolutely no reason to wait around for your emergency to resolve itself—it won't! You should contact our office quickly when you suffer a dental injury; we'll let you know when you need to come in and what you can expect once you've arrived. In the meantime, we can also provide you with some over-the-phone tips concerning pain management, if necessary.
Attend Your Scheduled Appointment – Once you've made it to our office for your scheduled visit, we can immediately begin assessing your injury by conducting a thorough emergency examination, usually coupled with X-ray imaging. Based on our findings, we'll begin drawing up a treatment plan with your permission.
Receive Urgent Pain Relief & Restore Your Smile – Your comfort is one of our top priorities, so you can rest assured that we'll work to quickly resolve any pain you're feeling. Some common emergency services that we often render include things like root canal therapy, dental crowns, fillings, and more. But as daunting as some of these treatments might sound, they're certain to restore your smile!
The Most Common Dental Emergencies
No matter the apparent urgency of your situation, our team is ready and well-equipped to help! That said, every dental emergency is different and accompanied by varying circumstances, meaning that it's very wise to call us and describe your symptoms before coming in. This way, we know exactly what we're dealing with as soon as you walk through the front door! In any case, while you're waiting for your emergency appointment, here's some useful information about a few common dental emergencies and some things you can do to assist with the associated discomfort:
Understanding the Cost of Dental Emergencies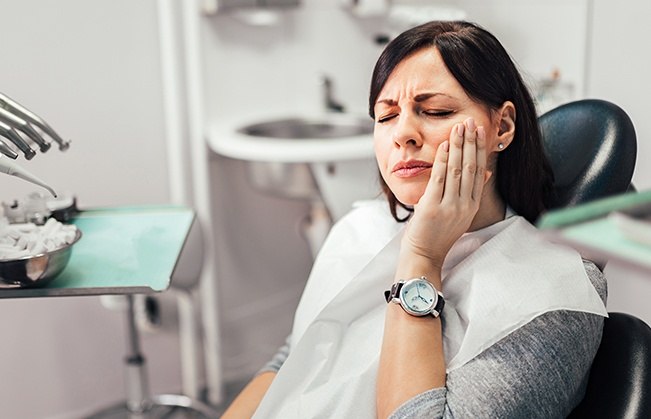 When it comes to dental emergencies, acting fast is always going to be best for both your teeth and your wallet. Allowing us to treat a problem early on will give us several more treatment options to utilize, many of which are less expensive compared to if you wait around and allow the issue to worsen. Before we provide you with any type of treatment, we'll be sure to walk you through the expected cost and how you can use dental insurance and financing to ease any financial burdens.
Keys to Preventing Dental Emergencies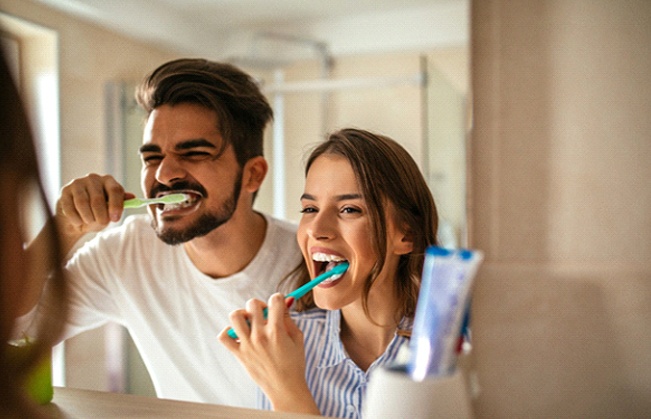 It's true that dental emergencies can happen at just about any time, but the good news is that there are several ways to effectively reduce your risk of enduring one. At Auburn Dental Smiles, our goal has always been to prioritize the total prevention of these scenarios, helping you to avoid issues before they even have the chance to unfold. We encourage you to read about some of our most useful preventive steps to take at home to keep your smile healthy and safeguarded moving forward.
Visit Your Dentist Regularly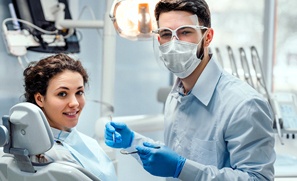 Visit Auburn Dental Smiles for checkups and cleanings at least twice a year. These appointments allow us to take care of small issues including cavities, gum disease, and oral infections, preventing them from becoming bigger problems later on. Keep in mind that those who currently have or are recovering from gum disease should be visiting more often, ideally three to four times a year. We also recommend bringing your child in for their first visit by the age of one or within six months of their first tooth erupting.
Maintain Good Oral Hygiene at Home
You generally won't visit us for a cleaning more than twice every year (even though we love seeing our patients!) which means you'll have to keep up with brushing and flossing at home. To keep oral bacteria from damaging your teeth and gums, brush at least twice a day using a soft-bristled toothbrush with fluoridated toothpaste for at least two minutes at a time. Floss at least once a day to remove plaque and food debris from the sides of teeth as well.
Stick to a Nutritious Diet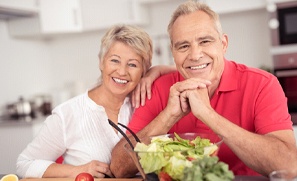 Be very careful when chewing particularly hard or sticky foods, such as hard candies or popcorn. While we can't stop you from indulging in all of your favorites, you'll want to use caution since certain items can easily cause a tooth to crack or chip. A much better alternative to eating these foods would be to have meals that are conducive to a healthy smile. Try adding more fruits and vegetables to your diet, both of which contain nutrients that keep the mouth healthy and carry a lower risk of fracturing teeth.
Wear a Mouthguard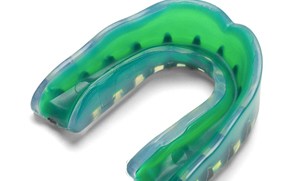 Wear a mouthguard whenever you play sports (contact or otherwise). One of the leading causes of dental emergencies is playing sports without the right protective gear. With a custom-made mouthguard available at our office, you can not only give your smile the best protection possible, but also make wearing your mouthguard more enjoyable thanks to its supreme comfort!
Never Use Your Teeth as a Tool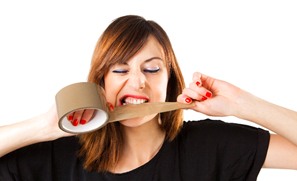 Don't chew on hard things like ice, pens, pencils, fingernails, etc. These habits can erode and even crack your teeth after enough time. We also strongly recommend using the right tool to complete a task and not your teeth, whether it's to open packages or remove tags from clothing. Go grab the scissors or a box cutter instead!
Dental Emergency FAQs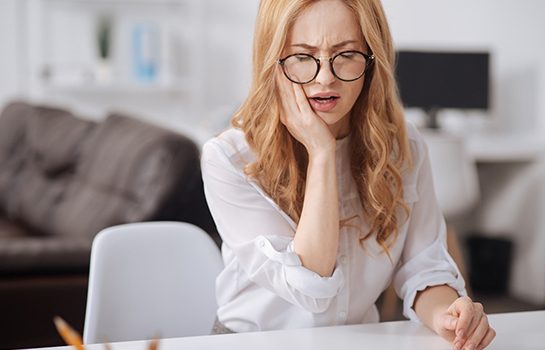 Dental emergencies often come unexpectedly, so it's understandable that you might have some unanswered questions on your mind. Here are the answers to some of the most common inquiries we receive about dental emergencies in Auburn. If you don't see the information that you're looking for below, don't worry; give us a call and we'd be happy to answer your questions and schedule you for an urgent appointment!
Will My Toothache Go Away on Its Own?
Toothaches generally don't go away on their own, so it is best to schedule a checkup with a dentist just to make sure nothing serious is going on. There are many reasons why you could be experiencing tooth pain, so you'll want to rule them out as soon as you can. By doing so, you may be able to catch an underlying issue before becoming more severe.
How Should I Sleep with Tooth Pain?
It can be difficult to get quality sleep when you're dealing with a toothache. Until you're able to see an emergency dentist in the morning, keep your head elevated. This will prevent blood from rushing to your head and intensifying your toothache. Additionally, take over-the-counter medication as needed and avoid foods that are particularly acidic, cold, or hard before bed. A cold compress can also help to dull some of your discomfort.
Should I Visit the Emergency Room First for Dental Emergencies?
Most emergency rooms aren't able to address dental emergencies effectively. However, there are three main exceptions where the ER is a better option. You should head to the ER if you have experienced a jaw fracture or dislocation, serious cuts or lacerations to the face or mouth, or an abscess or infection that's swollen to the point of affecting breathing or swallowing. In pretty much all other circumstances, the dental office is the best place to be when faced with a dental emergency.
Can I Pop a Dental Abscess on My Own?
You should never attempt to pop a dental abscess on your own. Always get in touch with a dentist right away as either a tooth or gum abscess is considered a dental infection and is therefore an emergency. Popping the abscess will only expose your mouth to more bacteria and irritate the area more. Additionally, putting off treatment can allow the infection to spread within the mouth and to other areas of the body, including the neck, throat, and head.