Dental Implants – Auburn, WA
Restore Your Smile, Restore Your Confidence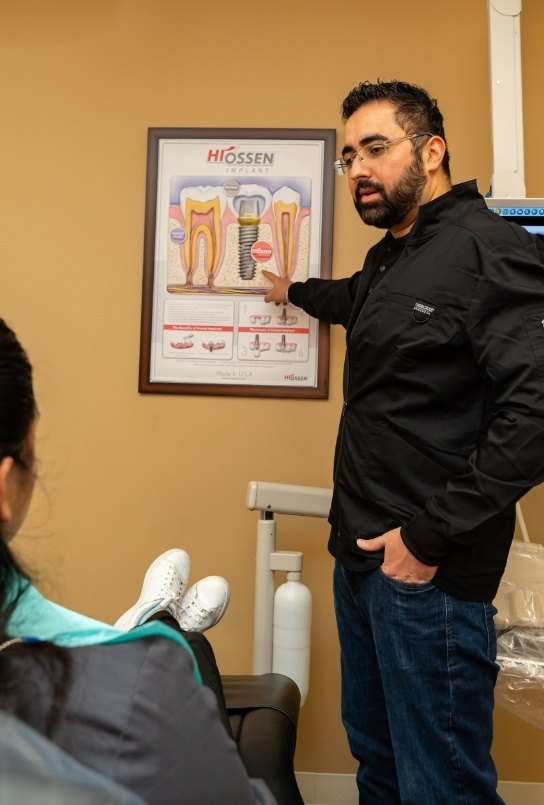 Are you tired of having to work around your missing teeth every day? Ready to do something about that uncomfortable denture that causes more problems than it solves? If so, then the team at Auburn Dental Smiles is ready to help you get your complete smile back with dental implants. This state-of-the-art treatment is considered to be the gold standard in tooth replacement, and you can learn more about what it could do for you by contacting us today to schedule a consultation to discuss the process for tooth replacement with dental implants in Auburn, WA.
Why Choose Auburn Dental Smiles for Dental Implants?
Entire Procedure Completed Under 1 Roof
Able to Replace Any Number of Teeth
Friendly Team Led by Husband & Wife Dentists
What is a Dental Implant?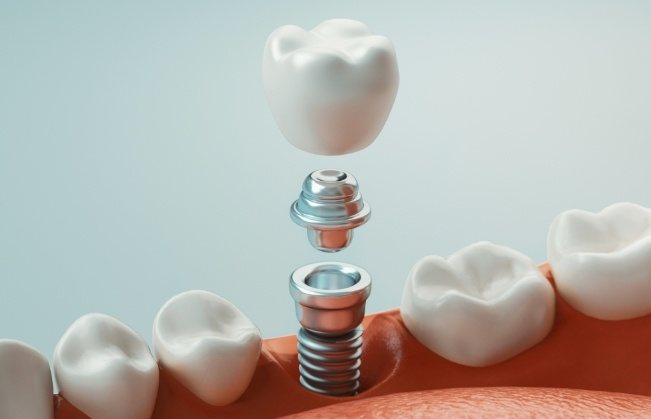 A dental implant isn't actually a prosthetic tooth, but rather a small titanium post that is placed into the jawbone to recreate a tooth root. This root directly bonds with the jawbone just like a real one, and once this process is complete, the implant is attached to a crown, bridge, or denture. This added stability leads to better chewing power and takes pressure off of the gums when eating.
Benefits of Dental Implants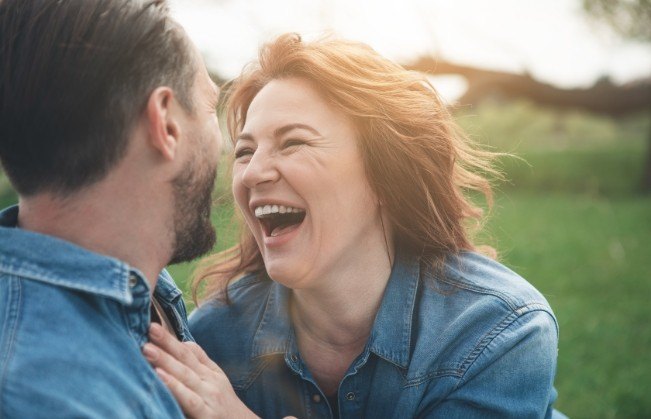 Rock-Solid: Dental implants are held in place by thick bone just like your real teeth, so they can be trusted to stay in place and never shift.
Stops Bone Loss: The titanium roots provide support for the jawbone from the inside and stimulate new blood flow to the area, which can stop and even reverse bone loss.
Made to Last: With minimal maintenance, dental implants have an impressive lifespan of 30+ years.
Are Dental Implants Right For You?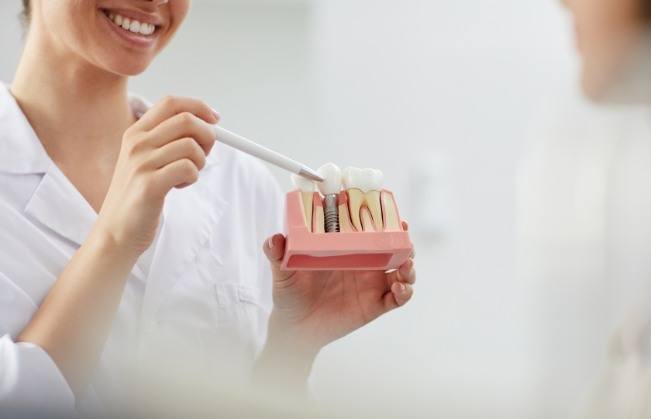 Dental implants can be designed to help anyone dealing with missing teeth—the only requirements are that a patient needs adequate bone to hold their new teeth, and their mouth needs to be free of gum disease. Almost every patient interested in dental implants is a good candidate for them, and if there are any issues preventing this, we can easily take care of them.
Missing Single Tooth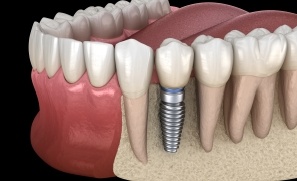 Rather than using a bridge to restore a single tooth, which involves shaving down the teeth on either side to make room for the prosthetic, we can instead close the gap with an implant that is topped with a specially made porcelain crown.
Missing Multiple Teeth
A small number of implants can be used to attach a bridge or partial denture directly to the jawbone to give the prosthetics a strength that their removable counterparts simply cannot replicate. Implant prosthetics also don't place pressure on the remaining teeth for improved comfort.
Missing All Teeth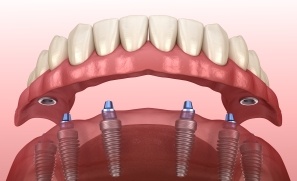 Just four to six implants is all it takes to replace an entire row of teeth by serving as the foundation of a full denture. Implant dentures are not only significantly stronger than removable ones, but smaller as well, leading to a better fit that allows for more comfortable eating and speaking.
Start to Finish Convenience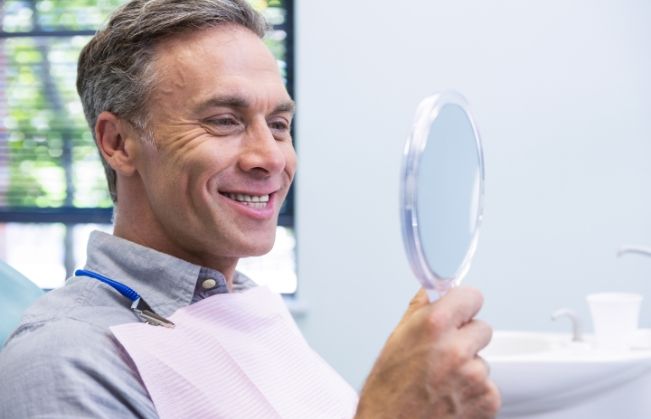 A patient receives dental implants over the course of two phases. First, the titanium roots are surgically placed into the jawbone, and after a few months of healing, they are topped with restorations. While other dental offices force patients to visit multiple dental offices to have this done, we can do everything right here at Auburn Dental Smiles, making the process much less stressful and time-consuming.
Understanding the Cost of Dental Implants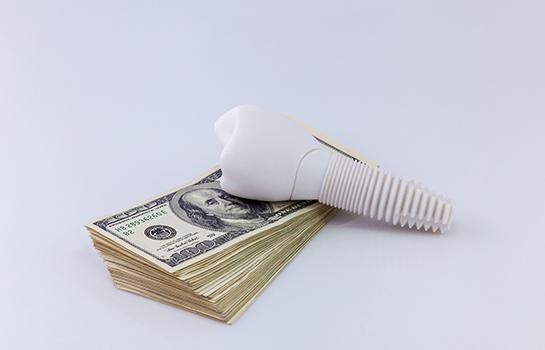 Naturally, you'll want to know how much dental implants are going to cost before you begin the process. Because there are so many different variables that have to be considered, you're unlikely to find a reliable estimate just by doing online research. Instead, our team members will go over the various factors that have to be taken into account and give you a price range to work with; they'll also help you explore different options that can make paying for your new teeth far less stressful.
Preliminary Treatments & Dental Implant Surgery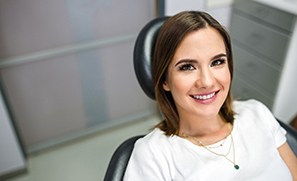 Sometimes certain treatments have to be performed at the beginning of the dental implant process. You might need to undergo gum disease therapy to ensure that your mouth is healthy enough for surgery, or you might need bone grafting to make up for lost bone density. These procedures will add to the overall cost, but they'll also ensure that your implant investment will pay off over the long term.
The cost of the actual implant surgery isn't set in stone, as the amount you pay will vary depending on the location of the surgical site as well as the type of sedation (if any) used. Fortunately, having implants placed in-office means you won't be getting a separate bill from a different practice.
The Parts of Your Dental Implant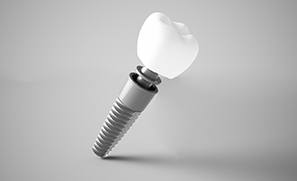 During your dental implant consultation, we will determine:
The number of implants that you'll need to replace all of your teeth (typically 1 for a single tooth, 2 for multiple consecutive teeth, and at least 4 for an entire arch)
The kind of restoration that will be attached to your implants (namely a crown, a bridge, or dentures)
The material that the implant is made out of (usually titanium or zirconia)
The brand of implant used, which may vary based on your needs
All of these factors will significantly influence the final cost of implants.
Saving Money with Dental Implants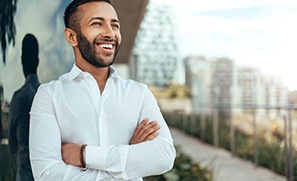 Looking at prices alone, it does seem like traditional dentures or bridges are less costly than implants. What the initial prices don't tell you, however, is that some tooth replacements last far longer than others. While dentures and bridges may need to be replaced as often as every 5 to 10 years, implants can last for decades. They are also very easy to take care of, meaning they can help you avoid potentially costly dental emergencies.
Does My Dental Insurance Cover Dental Implants?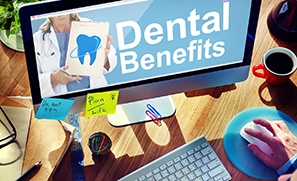 Different insurance plans have different coverage. Usually, your insurance won't cover the implants themselves, but they might still help pay for the final restoration or any preliminary treatments. Once we've reviewed your benefits with you, we can help you figure out how to maximize them.
Making Dental Implants Affordable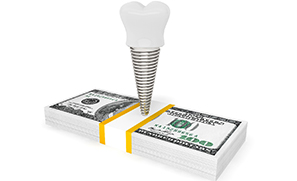 We can offer our patients a free dental implant consultation and CT scan so that they can decide whether dental implants are right for them before moving forward with the procedure. Also, those who would like to break up the cost of their care to pay more easily can apply for financing.
Dental Implant Technology
At Auburn Dental Smiles, we are fully dedicated to providing dental implant care from start-to-finish. To ensure the most comprehensive service possible, we utilize multiple technologies in-house, including 3D cone beam imaging, guided dental implant surgery, and digital impression systems. Each play an important role in the planning and surgical phases of your care. If you have questions about our technology or would like a more detailed description of how they help our dentists, please give us a call or schedule a consultation. We'd love to speak with you one-on-one!
Why Dental Implant Technology Matters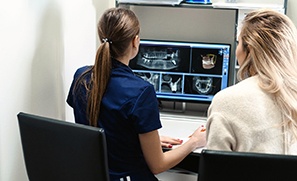 While it can certainly be difficult to stay on top of advancements in technology as an adult, dentists are regularly completing education courses to learn about the most cutting edge dental techniques and technology available today. By including various tools at our practice dedicated to dental implant treatment, we make your process easier, faster, and safer in every way. The result is a tooth replacement that is placed with greater precision and efficiency, allowing you to begin enjoying your new smile sooner!
3D Cone Beam Imaging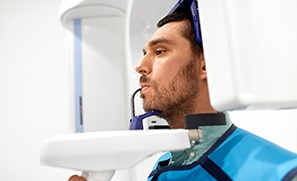 To achieve the most accurate image of your mouth, jaw, and other oral structures not visible to the naked eye, we use a 3D cone beam scanner. This device provides us with a full 360-degree view of your teeth, sinuses, dentition, nerves, blood vessels, and other sensitive areas we'll need to be mindful of ahead of your implant surgery. Not only can we be more effective at avoiding areas that could be hit by the incoming implant, but we can utilize more portions of your bone tissue for better and more reliable integration.
Guided Dental Implant Surgery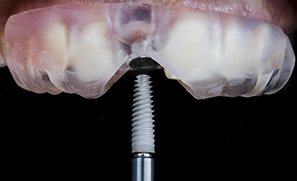 Following the 3D scan of your mouth with our scanner, we can develop a surgical guide. This tool is designed to make placement of your implant posts as smooth and seamless as possible. During your implant surgery, the guides are placed directly onto your dental arch. Small holes are cut out of the guide where the implant is meant to be attached.
E4D Digital Impression System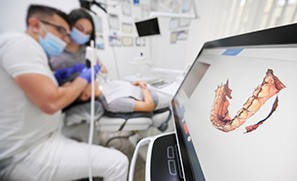 Once your dental implant has fully healed, you'll need a dedicated restoration to sit on top of it to make your smile complete. Rather than ask you to bite down into gray impression material to create a mold, we use the E4D digital impression system to design your restoration entirely in-house. Using an intraoral scanner, we carefully scan your mouth to create a digital model, then send that data to our computer where it's recompiled into a 3D image. This is used as the foundation for your implant restoration and ensures greater accuracy, reduces the risk for human error, and guarantees a crown that feels extremely comfortable on top of your implant post.
Dental Implant FAQs
Dental implants in Auburn are an excellent investment because they are nearly perfect replicas of your real teeth. Although you're excited to replace your missing teeth, it's normal to have a few concerns. Don't fret about the road ahead. Here are the answers to a few of the most frequent questions we're asked by our patients about dental implants.
How Long Do Dental Implants Last?
Dental implants are the most reliable solution to treat tooth loss because they are proven to last for 30 years or more with the proper aftercare, like committing to your oral hygiene and visiting your implant dentist in Auburn regularly. Their lifespan is determined by various factors, like your oral and general health, as well as your lifestyle. Committing to brushing, flossing, and using a daily mouthwash can promote the longevity of your new smile. It's also best to avoid using your teeth as tools or eating anything that's hard or sticky. You can feel confident your dental implants will thrive for far longer than traditional bridges and dentures to save money down the road because they'll never need to be replaced.
Does Getting Dental Implants Hurt?
You'll require oral surgery to place your implant posts into your jawbone. You don't need to worry about a painful procedure because a local anesthetic will numb your mouth. In some cases, a sedative may also be used. Although your jawbone doesn't have any nerve endings, it's normal for your mouth to be a bit tender for a few days while it heals. Over-the-counter pain medications and cold compresses can manage pain, swelling, and bruising. If your discomfort doesn't improve about 2-3 days, contact your cosmetic dentist in Auburn.
Are Dental Implants Safe?
Dental implants are a safe solution when used with patients who have good oral and general health. It's also important to choose a qualified dentist to handle the procedure to minimize any risks for complications. Your dentist will perform a thorough consultation to ensure dental implants are right for you. You may need additional procedures to become a candidate for the treatment, like bone grafting or periodontal therapy. It's important to let your dentist know about any issues that might affect your surgery or healing, like a history of cancer or diabetes.
How Successful Are Dental Implants?
Dental implants have undergone several improvements over the years to have over a 95% success rate. The longevity of your dental implants is based on how well you maintain them, including your home oral hygiene habits and diet. The location of the implants can also influence their success rate. Those used to treat molars have a slightly higher failure rate because they undergo more pressure from chewing.
Do Dental Implants Feel Natural?
With the support of your jawbone, your dental implants will feel natural. You won't feel any sensitivity because the implants don't have any nerve endings. You can enjoy your favorite foods, speak confidently, and smile brightly knowing your new smile looks and feels natural.