Replace Missing Teeth – Auburn, WA
Eat, Speak, & Smile Like You Use To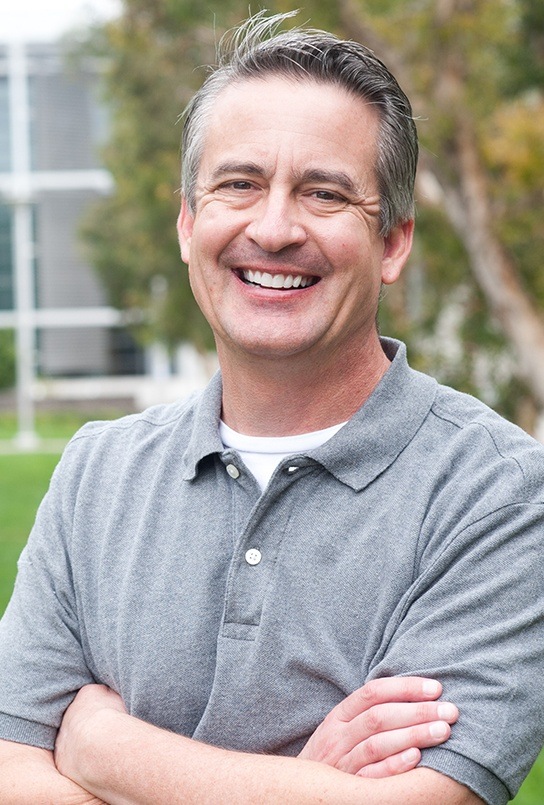 Pretty much every facet of life is a little less enjoyable when you have missing teeth. Eating can feel awkward or painful, speech is more difficult, and simply smiling can become a source of anxiety. If any of this sounds familiar, know that it's easy to make a change if you partner with Auburn Dental Smiles. With custom-made designed bridges, dentures, or dental implants, we can turn back the clock and close any unwanted gaps for good, helping you regain your confidence and bite for a lifetime to come. To schedule a consultation to learn how we can rebuild your smile through numerous options to replace missing teeth in Auburn, WA, contact us today.
Why Choose Auburn Dental Smiles for Tooth Replacement?
100% Custom-Made Restorations for Each Patient
Start-to-Finish Dental Implant Care
Friendly Team Led by Husband & Wife Dentists
Dental Bridges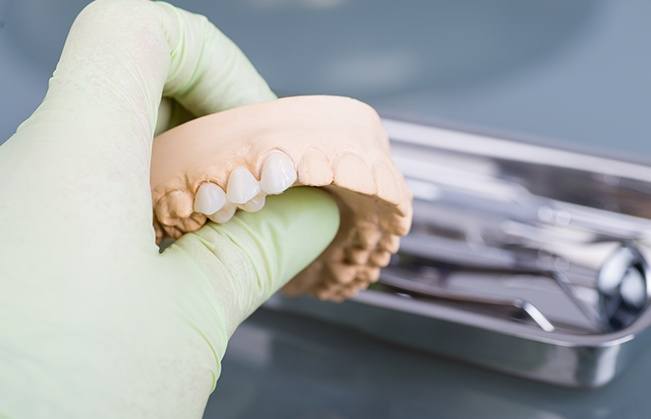 A dental bridge gets its name because it is literally used to bridge the gap left by one to three missing teeth in a row. The prosthetic teeth that fill the space are supported on either side by crowns fitted over the remaining natural teeth. Our bridges not only restore the appearance of the smile as well as someone's chewing strength, but they also prevent the rest of the teeth from shifting out of place, a common risk after tooth loss.
Dentures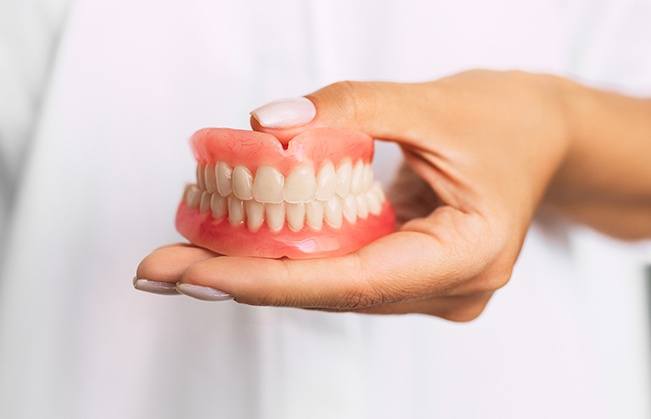 If you are missing several or even all of your teeth along a single row, know that you can replace them with a custom-made denture. Our dentures are fitted to perfection so they remain stable at all times, and they are fabricated using the highest quality acrylic so they also appear beautifully natural. We can provide partial, complete, and even implant-retained dentures based on what suits a patient best.
Dental Implants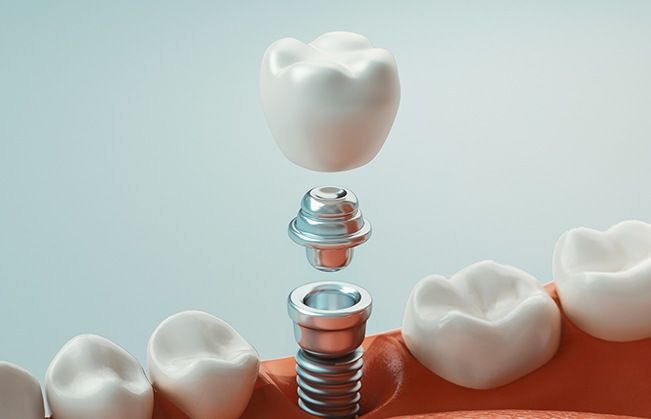 Dental implants have completely revolutionized the way dentists replace missing teeth, because instead of just restoring the visible portion above the gum line, implants actually bring back the supporting roots as well. This gives implants a strength that rivals natural teeth, and they are also able to last multiple times longer compared to traditional bridges and dentures. Better yet, you can have the entire procedure completed right here at Auburn Dental Smiles, helping you reclaim your smile as quickly and conveniently as possible.