Botox – Auburn, WA
Saying Goodbye to Fine Lines and Wrinkles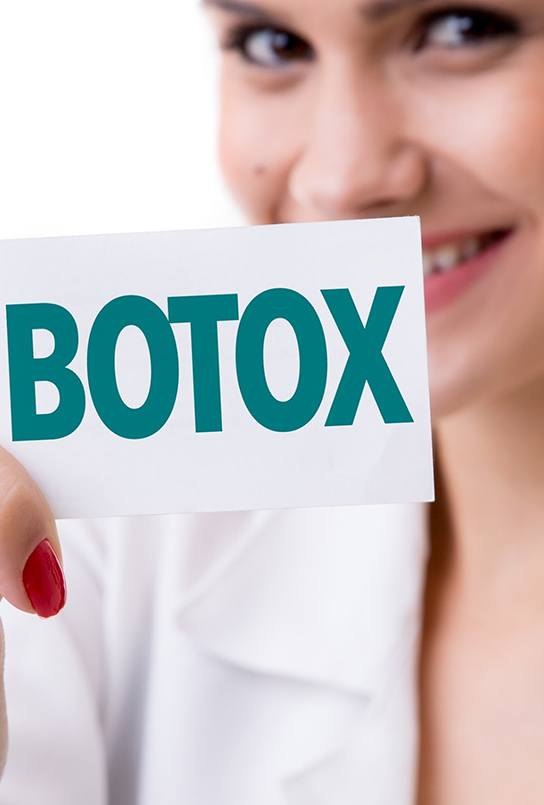 Your hair, skin, and taste in clothes and music can define your age, but what about your face? Fine lines and wrinkles are frequent reminders of fond memories, heartaches, sadness, and immense joy. While you may appreciate the times you can recall spent with family and friends, you might prefer to keep those in your mind and not on your face. This is where Auburn Dental Smiles comes in! With Botox in Auburn, we can eliminate these age lines and help to turn back the clock to a more youthful you! Contact us today to discover if you're a good candidate for treatment.
What is Botox?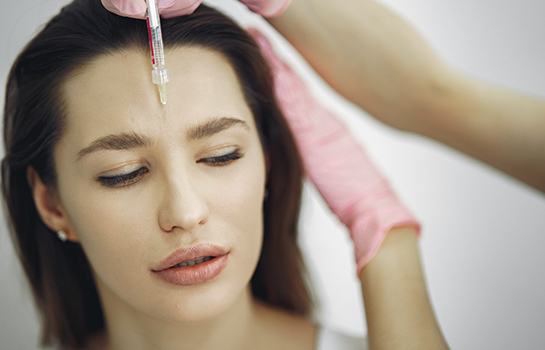 As an FDA-approved solution designed to eliminate fine lines and wrinkles, Botox is derived from a diluted form of botulinum toxin. When used to improve facial aesthetics, a skilled and qualified professional injects the solution into the appropriate areas of the face to temporarily freeze muscles that might contract and cause lines to form. These can occur when you smile, laugh, frown, or even wrinkle your nose.
But Botox isn't only used for cosmetic purposes. It can also be beneficial to those suffering from temporomandibular joint disorder (TMD). When the jaw joints become inflamed because they're overworked or a misalignment exists, Botox can help to minimize the pressure and stress placed on these joints and muscles.
Results with Botox can last several months (2-3), but it is necessary for all patients who choose Botox to remember that follow-up care is essential if results are to be maintained.
Who is a Good Candidate for Botox?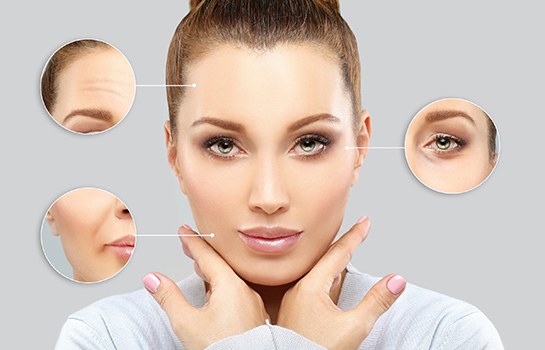 Individuals who are at least in their mid-late 20s can expect to be considered for Botox. Although not everyone needs it at this time, it's considered a "safe" age to begin treatment if necessary. You will need to schedule a consultation with a cosmetic dentist in Auburn before pursuing your first injection. A thorough discussion of your medical history and current medications must be reviewed.
If you struggle with any of the following problem areas, there is a good chance you will be considered a candidate for treatment:
Temporomandibular joint disorder (TMD)
Glabellar lines (vertical lines between the eyebrows)
Crow's feet
Vertical lines around the lips
Forehead lines and wrinkles
Horizontal lines across the forehead
The Benefits of Botox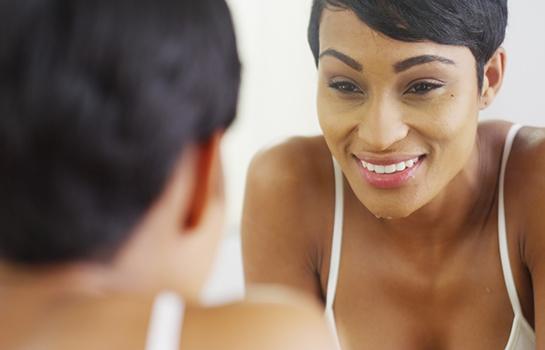 When you think about getting Botox, you're likely to wonder about the benefits. Aesthetic improvements are the most common reason people seek this type of care; however, there are other reasons to choose Botox to improve your appearance:
Navdeep Dhaliwal has extensive experience and training in Botox and other facial esthetic treatments (i.e., dermal fillers)
There is no downtime with Botox, which is drastically different as opposed to a facelift
You can subtly improve your appearance with Botox, which will not cause others to point and wonder how much work you've had done
Botox is more affordable than other, more in-depth treatments (i.e., facelift)
It is a non-invasive procedure, allowing you to return to work immediately following your appointment
BOTOX FAQs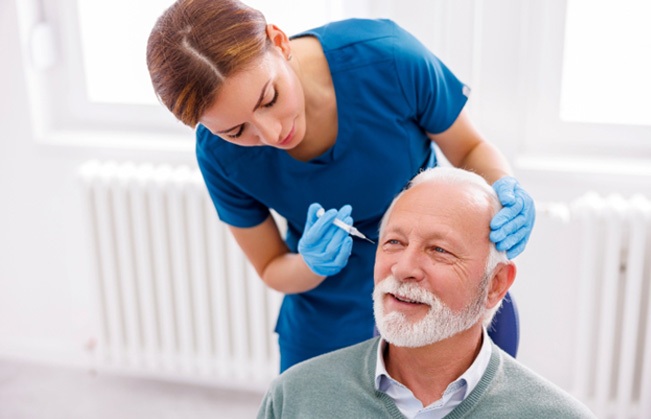 If you're like most people who are considering BOTOX to eliminate fine lines and wrinkles, you have questions that you would like to discuss with your cosmetic dentist. At Auburn Dental Smiles, we welcome your inquiries and are here to provide the clear and honest answers you deserve. But before you call to schedule an appointment or start creating a list to bring with you to your next appointment, review the following frequently asked questions about BOTOX. Here, you can find additional information and guidance on what you can expect when preparing to turn back the clock on your appearance.
At what age should I start getting BOTOX?
While many patients do not start the process of receiving BOTOX until they are in their 50s or 60s, more and more young people are seeking injections as a preventive measure. Depending on the person administering the injections, it is possible to begin treatment as early as your mid-20s. A meeting with an expert can help you determine whether early prevention is necessary and if so, how much should be administered.
Before undergoing any type of treatment, a thorough examination of your medical history must be completed to determine if you are a good candidate for BOTOX. Should you choose to move forward, we will formulate a treatment plan that indicates how often you'll need to return for a touch-up to maintain your results.
Should I do anything before treatment to prepare?
The pre-treatment for BOTOX is minimal. If you take medication that is designed to thin your blood, such as Ibuprofen or aspirin, you'll need to stop at the designated time given by a member of our team. Also, you'll need to avoid drinking any alcohol one week before your appointment. Adhering to these recommendations will ensure smoother treatment and minimal bruising.
Is receiving BOTOX painful?
Because BOTOX is injected with a fine needle, many patients worry that it will hurt to receive this type of treatment. Fortunately, it is very minor and only temporary. The moment the needle pricks the skin, there will be a slight sting; however, you will feel nothing else the moment we remove it from the treatment area.
How many injections will I need?
Meeting with a member of our Auburn Dental Smiles team will allow you to have a clearer idea as to how many injections you will need. While some patients' age lines are minimal, others may appear larger and more defined, requiring multiple treatments before seeing noticeable results. Also, the location of the lines can be an indicator as to how many injections you will need. Crow's feet may require less than the removal of forehead or frown lines (3 injections as opposed to 5).