Veneers – Auburn, WA
A Comprehensive Way to Enhance Your Pearly Whites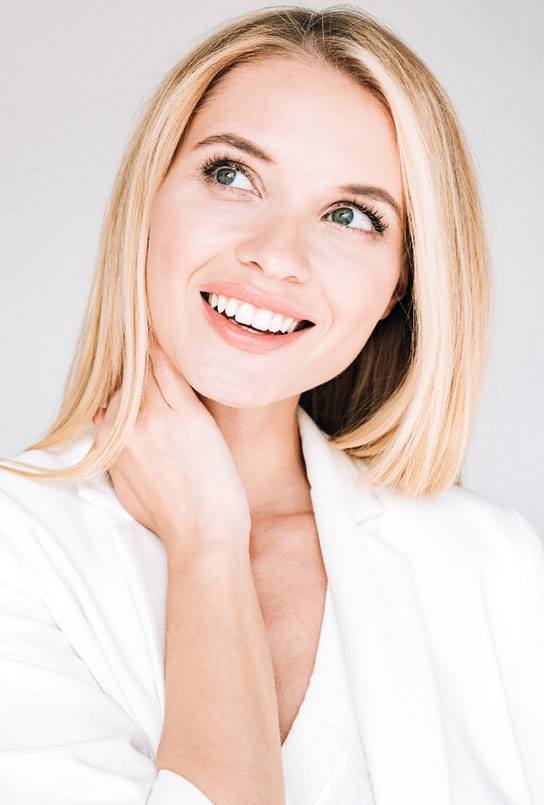 While many celebrities and influencers make it look natural, most people aren't born with picture-perfect smiles. However, this doesn't mean you have to settle for a look that you aren't proud to show off. If you're unhappy with the way your teeth appear, our team at Auburn Dental Smiles can improve them with dental veneers. Whether you're struggling with stained, chipped, or misshapen teeth, these porcelain shells can effectively create the smile you've always wanted! Read on to learn more about veneers in Auburn or give us a call today to schedule your initial consultation.
Why Choose Auburn Dental Smiles for Veneers?
Natural-Looking, Durable, & Long-Lasting Dental Material
Entirely Customized Treatment For Each Patient
Professional, Caring, & Dedicated Dental Team
What Are Dental Veneers?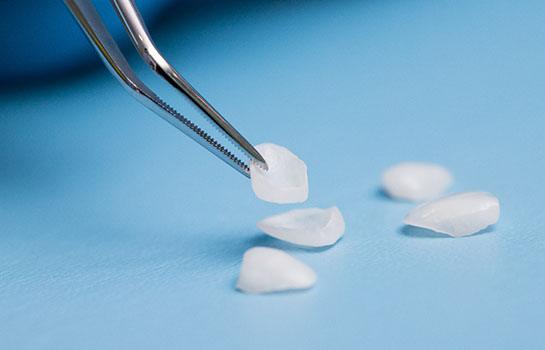 Veneers are super-thin layers constructed out of tooth-colored dental material, which is designed to fit over the front side of any affected teeth to conceal flaws. This means they're designed to mask one or multiple imperfections simultaneously, including teeth that are chipped, cracked, stained, gapped, and/or undersized. Veneers are typically made out of porcelain and ceramic, allowing them to mimic the appearance and durability of natural tooth enamel. These materials are also highly resistant to stains and can prevent chips from happening in the future.
The Process of Getting Veneers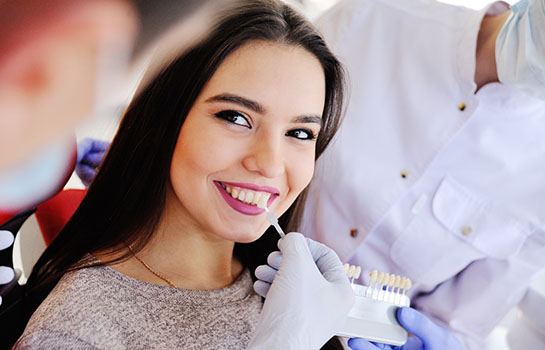 You'll first undergo an initial consultation where we'll assess your oral health, discuss your smile goals, and explain how veneers can help you achieve your desired results. If we determine that you're a good candidate for the procedure, then we can begin by removing a small portion of your enamel from the front surface of your affected teeth. We'll then take impressions and send them to a dental lab where your final veneers will be fabricated.
The construction process should take about two weeks to complete. During this time, you'll have to wear a provisional set to protect your exposed teeth. These will also serve as a "test run" of the final product, as your dentist can make any necessary adjustments to them to ensure they fit and work perfectly. Once they're ready, you'll come back to our office to have your temporary ones removed and replaced with your permanent ones. After we've confirmed that your veneers are cemented properly and that you're satisfied with the results, you'll be sent on your way to enjoy your brand-new smile!
The Benefits of Veneers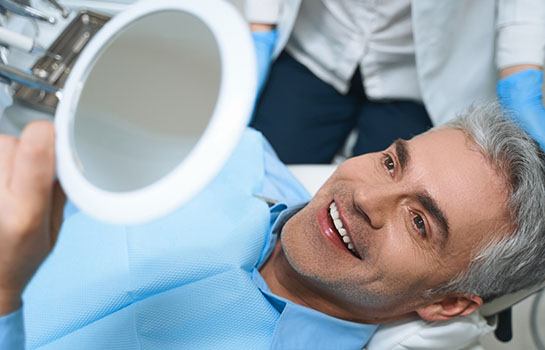 With dental veneers, you can be sure to enjoy all kinds of benefits while enhancing your teeth. Here are several important advantages to consider:
Natural-looking: Veneers are designed to seamlessly match with the rest of your smile, meaning others won't be able to tell the difference.
Completely customized: We'll tailor your porcelain shells to fit the precise shape, size, and color to improve your smile.
Highly stain resistant: The material is non-porous, meaning it'll be more difficult for dark-pigmented particles to penetrate the surface. This means veneers can provide a virtually permanent teeth-whitening solution.
Long-lasting: With proper care, you can expect your veneers to last 15 years or more.