Veneers – Auburn, WA
A Comprehensive Way to Enhance Your Pearly Whites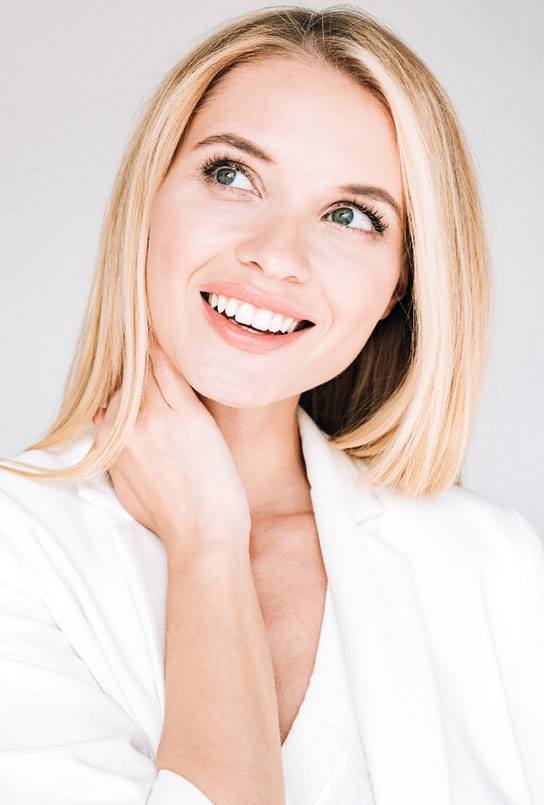 While many celebrities and influencers make it look natural, most people aren't born with picture-perfect smiles. However, this doesn't mean you have to settle for a look that you aren't proud to show off. If you're unhappy with the way your teeth appear, our team at Auburn Dental Smiles can improve them with dental veneers. Whether you're struggling with stained, chipped, or misshapen teeth, these porcelain shells can effectively create the smile you've always wanted! Read on to learn more about veneers in Auburn or give us a call today to schedule your initial consultation.
Why Choose Auburn Dental Smiles for Veneers?
Natural-Looking, Durable, & Long-Lasting Dental Material
Entirely Customized Treatment For Each Patient
Professional, Caring, & Dedicated Dental Team
What Are Dental Veneers?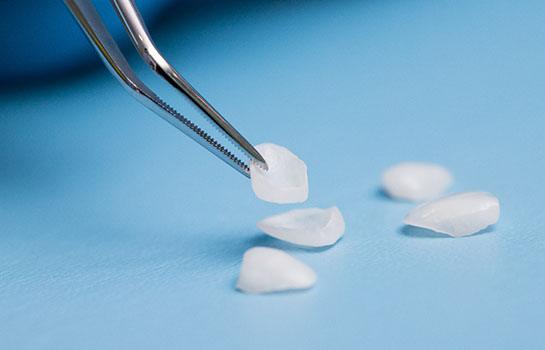 Veneers are super-thin layers constructed out of tooth-colored dental material, which is designed to fit over the front side of any affected teeth to conceal flaws. This means they're designed to mask one or multiple imperfections simultaneously, including teeth that are chipped, cracked, stained, gapped, and/or undersized. Veneers are typically made out of porcelain and ceramic, allowing them to mimic the appearance and durability of natural tooth enamel. These materials are also highly resistant to stains and can prevent chips from happening in the future.
The Process of Getting Veneers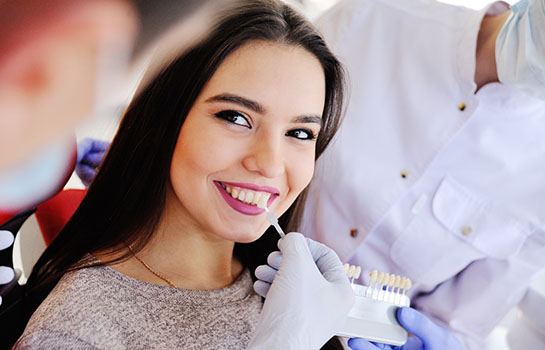 You'll first undergo an initial consultation where we'll assess your oral health, discuss your smile goals, and explain how veneers can help you achieve your desired results. If we determine that you're a good candidate for the procedure, then we can begin by removing a small portion of your enamel from the front surface of your affected teeth. We'll then take impressions and send them to a dental lab where your final veneers will be fabricated.
The construction process should take about two weeks to complete. During this time, you'll have to wear a provisional set to protect your exposed teeth. These will also serve as a "test run" of the final product, as your dentist can make any necessary adjustments to them to ensure they fit and work perfectly. Once they're ready, you'll come back to our office to have your temporary ones removed and replaced with your permanent ones. After we've confirmed that your veneers are cemented properly and that you're satisfied with the results, you'll be sent on your way to enjoy your brand-new smile!
The Benefits of Veneers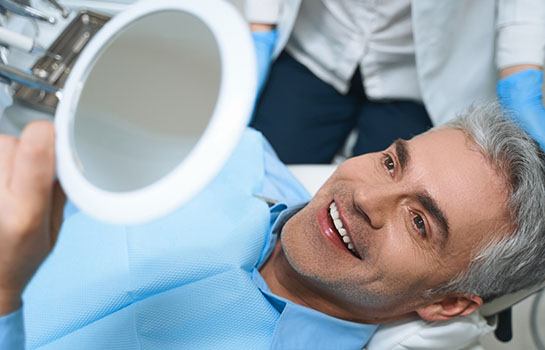 With dental veneers, you can be sure to enjoy all kinds of benefits while enhancing your teeth. Here are several important advantages to consider:
Natural-looking: Veneers are designed to seamlessly match with the rest of your smile, meaning others won't be able to tell the difference.
Completely customized: We'll tailor your porcelain shells to fit the precise shape, size, and color to improve your smile.
Highly stain resistant: The material is non-porous, meaning it'll be more difficult for dark-pigmented particles to penetrate the surface. This means veneers can provide a virtually permanent teeth-whitening solution.
Long-lasting: With proper care, you can expect your veneers to last 15 years or more.
Understanding the Cost of Veneers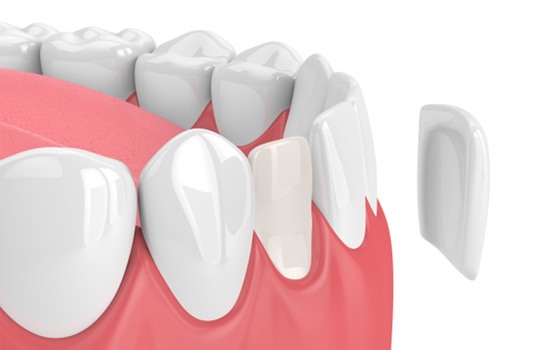 Despite what you might have heard, you don't have to be rich to afford veneers. Believe it or not, they can be the most cost-effective option to turn the smile of your dreams into reality. Many factors affect the cost of veneers, but Auburn Dental Smiles strives to keep a stunning smile within everyone's budget. Your cosmetic dentist will help you make the best decision to reach your goals without spending your life's savings.
Cost vs. Cosmetic Dentistry: What's Right For Me?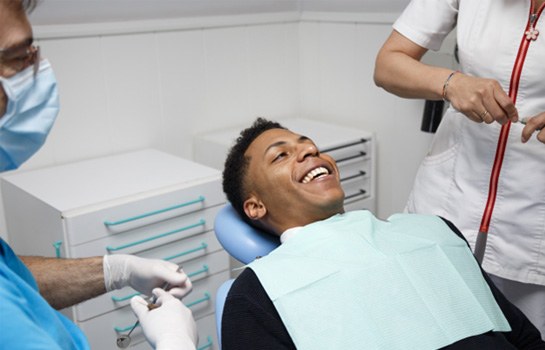 There are more options than ever before to address common aesthetic concerns, like discolored or gapped teeth. There's no flat fee for cosmetic dentistry because every situation differs. After examining your mouth, your dentist will review all your options, including their costs, which may include:
Braces: Braces can fix bite and alignment issues over the course of 12 to 24 months, depending on your treatment plan. Although you can use your dental insurance to partially cover the cost, metal braces or clear aligners can be a long commitment if you only need to move a tooth or two.
Teeth Whitening: Age-related and surface stains can be improved by up to 8 shades using a professional whitening system. You can enjoy drastic results that can last for many months or several years with the right aftercare. Although teeth whitening is effective, it can't be used for all types of discoloration.
Direct Bonding: Dental bonding provides a quick fix for minor issues, like a chipped or cracked tooth. Composite resin is shaded to the color of your tooth to blend in with your enamel. You can enjoy noticeable results that can last for many years.
Veneers: Bonding veneers to the teeth visible when smiling corrects several issues at once, so you don't have to pay for multiple procedures. After just two appointments, stained, gapped, and chipped teeth can be improved using a minimally invasive procedure.
Choosing the best procedure for your budget is a big decision. Your cosmetic dentist will help you make the right choice to reach your goals without it costing you an arm or a leg.
How to Make Veneers Affordable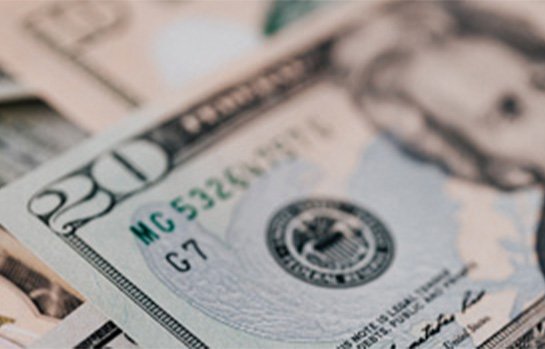 Veneers in Auburn are affordable for people from all walks of life. After creating a personalized treatment plan, a member of our team will review your estimate and explain the fees, so you'll know exactly what you have to pay before committing to anything. They will also discuss your payment options, including:
Traditional Payments: : Our office accepts all forms of traditional payments, like cash, personal checks, and credit cards.
Dental Insurance: It's rare for dental insurance to cover procedures that aren't medically necessary, but some cosmetic services also provide restorative benefits. If treatment is necessary for your oral health, you may be able to use your coverage to offset the amount you'll pay out of pocket. If applicable, we will work on your behalf with your dental insurance to maximize your benefits to lower your out-of-pocket responsibility.
Special Offers: Our office offers various promotions for select services. We will discuss any ongoing special offers to help save money.
Monthly Payments: You can pay any out-of-pocket expenses using a monthly payment plan through a third-party financing company, like CareCredit. You can benefit from little or no interest in financing based on your credit approval.