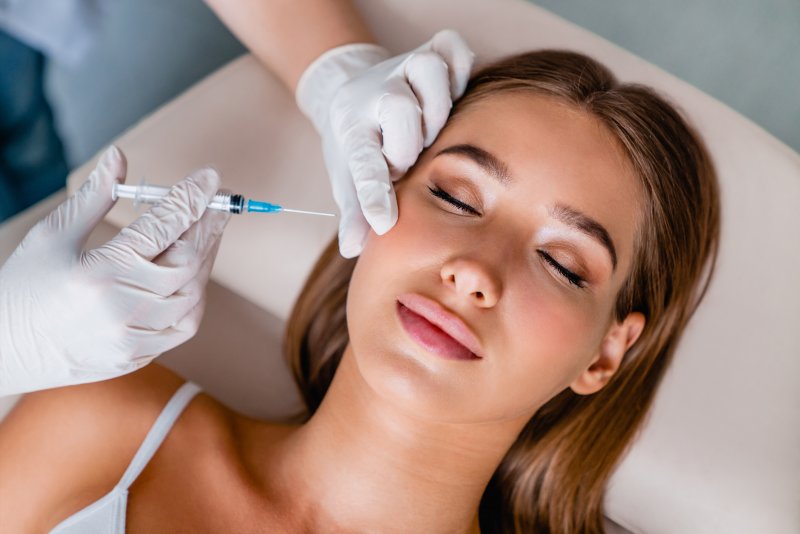 Nowadays, many people are searching for ways to enhance their appearance and obtain a look they can confidently show off. Well, Botox injections (botulinum toxin) have become one of the most popular cosmetic procedures performed today. Although the aesthetic intervention is well-known for reversing the effects of aging, it may surprise you to learn that it didn't start that way. In fact, it was originally used for an entirely different purpose! Read along to learn more about the origins of Botox and how it came to be what it is today.
What Is Botox?
Botox (or botulinum toxin) is produced by the bacterium Clostridium botulinum. An infection with this bacterium results in botulism, which is a rare but disabling paralytic illness. It starts by paralyzing the facial, mouth, and throat muscles before spreading to the rest of the body. Botulism can be fatal if it reaches the muscles used in breathing. Although Clostridium botulinum comes in multiple strains, only serotypes A and B are used to create clinical preparations.
How Does Botox Work?
When injected into the muscle, botulinum toxin causes paralysis, which helps smooth wrinkles and stop spasms. Additionally, it interferes with the release of pain and inflammatory mediators, which is why it can treat migraine headaches as well. The effects of Botox last for about 120 days before the nerves regenerate. The restored functionality of nerve endings is why some people get serial treatments in the same spots
The Origins of Botox
Clostridium botulinum was first discovered by a Belgian scientist named Emile Pierre van Ermengem after a botulism outbreak in 1895. However, it wasn't until the 1920s when scientists began attempting to isolate the botulinum toxin. It was finally isolated into crystalline in the 1940s by Dr. Edward Schantz.
Once that happened, researchers and doctors across the country began experimenting with it to address a wide range of medical conditions. Around the 1970s, it was used to treat uncontrollable eye blinking, spasming, and even crossed eyes. Over the years, researchers found that Botox can be used in many different ways, including treatment for cervical dystonia and excessive sweating.
What Botox Is Used for Today
During early clinical trials, patients receiving Botox injections realized it helped reduce the appearance of wrinkles on their forehead. As you can imagine, that's when Botox entered the world of cosmetic procedures. Although most people know that this treatment helps minimize wrinkles and fine lines on the face, the FDA has approved it for the following as well:
Chronic migraines
Overactive bladder
Incontinence
Cervical dystonia
Spasticity
Underarm sweating
As you can see, Botox has come a long way since its discovery. Today, experts are studying the positive effects it has for patients with TMJ dysfunction, acne scarring, keloids, and hypertrophic scars. At this rate, there's no telling what the cosmetic procedure holds for us in the future!
About the Practice
At Auburn Dental Smiles, we go above and beyond to treat every client like a member of our very own family. From standard checkups to cosmetic dental treatments, we have everything you and your family need to achieve the smile of your dreams. If you're interested in learning more about Botox, visit our website or call (253) 833-2290 to speak to a member of our team.