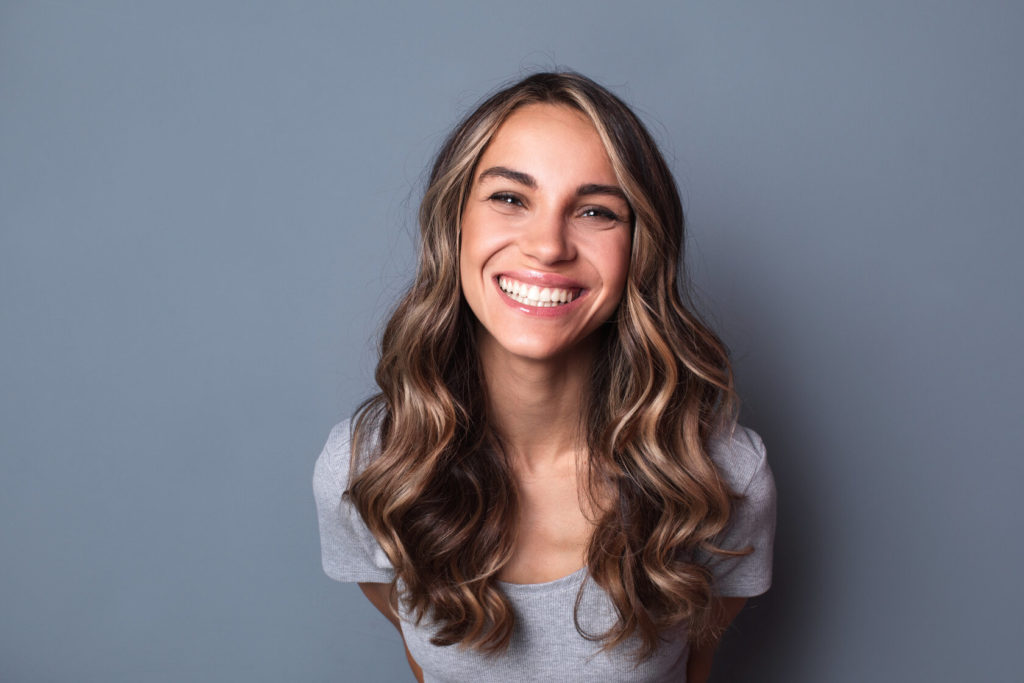 Missing a tooth can cause your self-esteem to take a hit. An incomplete smile makes it harder to eat, speak, and smile confidently. There are numerous tooth replacement options to pick from, but dental implants are the only one that can restore your smile and your self-image. These state-of-the-art replacement tooth roots offer unmatched results and a range of benefits to you and your smile. Here are five of the most notable ways dental implants can boost your confidence.
1.) Eat Easily & Comfortably
Dental implants are the only tooth replacement option that replaces the root of the tooth. Since they fuse with the jawbone through osseointegration, they are a permanent solution to missing teeth that can give you back at least 80% of your bite power. This means you can eat all your favorite foods easily and comfortably.
2.) Talk, Smile, and Laugh Worry-Free
When we lose a permanent tooth, the remaining teeth tend to shift to fill in the gap. The jawbone beneath where the tooth used to be will also begin to atrophy due to lack of stimulation. Since dentures and dental bridges don't replace the root of the tooth, they will eventually begin to fit improperly and become unstable due to these changes. Since dental implants are securely anchored to the jawbone, these issues can be avoided.
3.) A Stronger, Healthier Smile
Since dental implants don't require the removal of healthy tooth enamel or other changes to the structure of the teeth, they are the best replacement option for the overall wellbeing of your smile. Unlike dentures, which are notorious for wearing down your remaining teeth and causing gum irritation, implants are self-supporting and will give you a stronger, healthier smile.
4.) Maintain a Youthful Appearance
When the jawbone begins to deteriorate due to lack of stimulation from missing teeth, the chagces to your facial structure can result in sagging. This can make you look older than you actually are. By replacing the roots of missing teeth, dental implants prevent bone loss and stimulate blood flow. This helps keep the jaw strong, and allows you to maintain a youthful, healthy appearance.
5.) A Long-Term Confidence Boost
Unlike other tooth replacement options, such as dentures and bridges, implants won't need to be replaced or readjusted. Dental implants are designed to last upwards of 30 years, but with the proper care, they can easily last a lifetime.
You deserve to have a full, healthy, and confident smile that you can count on. If you're missing one or more teeth and want a permanent solution, speak with your dentist to see if dental implants are the right option for you!
About the Practice
Are you a resident of Auburn or a surrounding community in need of a durable, life-life tooth replacement option? Dental implants may be the solution you've been searching for. Dr. Manpreet Dhaliwal, Dr. Navdeep Dhaliwal, Dr. Brian Ferguson, and their talented team at Auburn Dental Smiles offer dental implants that are placed in-office. This saves you time and helps you revitalize your smile as quickly as possible! To learn more about how implants can make you feel more confident in your smile or to schedule an appointment, visit Auburn Dental Smiles' website or call their office at (253) 833-2290.