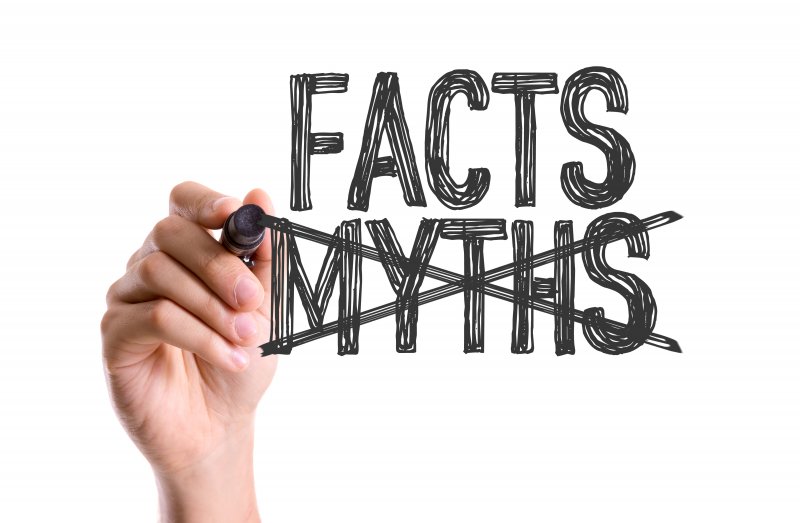 Do you have flaws and imperfections in your teeth? You might be considering cosmetic dental work. It's the perfect solution that can give you a smile you'll proudly show off! However, there are many misconceptions surrounding the practice that might make you think twice about pursuing treatment. While some of them were true at one point, advancements in the field have turned them into pure fallacies. Read on as we debunk five cosmetic dentistry myths that are still around today.
Results Will Look Fake or Overdone
A long time ago, this was a valid concern that most patients had. But thanks to advancements in dental technology, today's materials look more natural than ever! They come in a variety of colors and are designed to mimic the enamel on your teeth, giving you a seamless, beautiful, natural-looking smile! Plus, your dentist can develop treatments that complement your face shape perfectly. No one will even notice unless you tell them!
It's Only for Cosmetic Purposes
Most patients are under the assumption that cosmetic dentistry is only for aesthetic purposes. While an improved appearance is certainly one benefit, some treatments can improve or restore your oral health as well. For example, dental veneers and crowns can prevent discomfort, bone loss, enamel erosion, and even tooth decay. With these treatments, you can enjoy a healthy and beautiful smile!
Cosmetic Dentistry Damages Your Teeth
Dentists care about more than just your teeth – they care about your overall health too. They wouldn't perform cosmetic procedures if it meant putting your health at risk. A healthy mouth is always of utmost importance, no matter how it looks. In fact, some treatments (as mentioned earlier) are done to preserve and protect your teeth from damage.
Cosmetic Dental Work Is Expensive
Are you hesitant to seek treatment because you don't want to break the bank? It is true that many years ago, the rich and famous were the only ones able to afford cosmetic dentistry. But thanks to modern technology and materials, cosmetic work is much more affordable and accessible than ever before! Plus, most dental clinics offer several financing options to make bills a bit more manageable. Some insurance companies will even cover certain treatments with cosmetic benefits.
Any Dentist Can Do Cosmetic Work
Contrary to popular belief, not every dentist is qualified to perform cosmetic procedures. Cosmetic dentists are required to take additional training and courses if they wish to pursue this field in dentistry. They also must continuously take courses to stay up to date on the latest in the field. Before pulling the trigger on treatment, be sure to research your dentist beforehand to ensure they're reputable and credible!
Don't let these myths stop you from improving your smile. There are several benefits you can reap with cosmetic dentistry, including flawless pearly whites you'll never stop showing off!
About the Practice
At Auburn Dental Smiles, we provide compassionate, world-class, personalized dental care that the entire family can enjoy. From standard checkups to cosmetic services, we have everything you need to achieve your best smiles. If you're unhappy with your smile, we offer various cosmetic dental treatments to give you a grin you'll live to show off. Visit our website or call (253) 833-2290 to schedule a consultation.