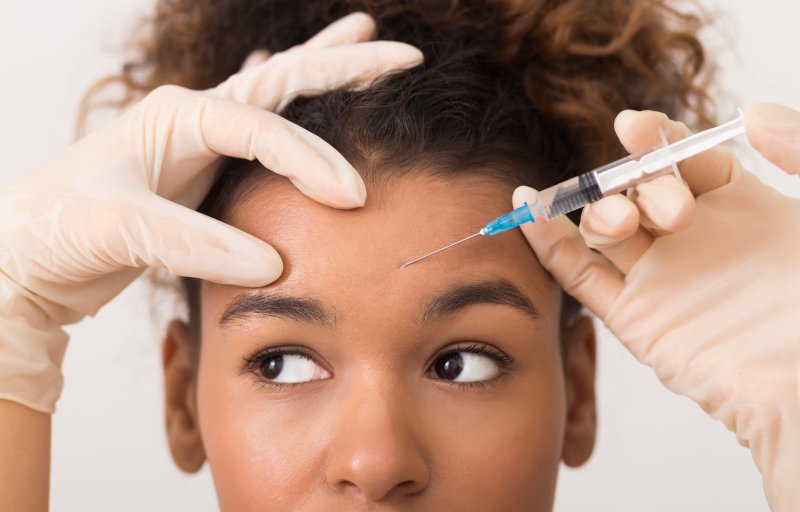 In recent years, more and more people have tried to rectify signs of aging with cosmetic treatments like BOTOX and dermal fillers. While the two services may seem interchangeable, they're actually quite different, providing unique results. If you want to make the right choice for your appearance, you should be aware of their differences and know what they're each capable of. Read on to learn more about these treatments and what they can do for you.
What Is BOTOX?
BOTOX is a purified form of botulinum toxin, which is obtained from bacteria. While it can be deadly in large amounts, only a tiny amount is used to correct wrinkles and improve facial aesthetics. It works by blocking the nerve signals in the muscles where it is injected, temporarily paralyzing or freezing the affected muscle.
It may surprise you to learn that BOTOX isn't solely used for cosmetic purposes. It can benefit those suffering from temporomandibular joint disorder (TMD). When the jaw joints become inflamed because they're overworked or misalignment exists, BOTOX can help minimize the pressure and stress placed on those joints and muscles.
What Are Dermal Fillers?
Unlike BOTOX, dermal fillers contain ingredients that add fullness to areas that have thinned due to aging. The substances injected into the skin sometimes include:
Calcium hydroxylapatite (a mineral-like compound found in bones)
Hyaluronic acid (found in some fluids and tissues in the body that add plumpness to the skin)
Polyalkyimide (transparent gel that is compatible with the body)
Polylactic acid (helps stimulate the skin to make more collagen)
Polymethyl-methacrylate microspheres (used for the fabrication of prosthetic dental devices)
Dermal fillers can treat varying types of aging depending on the filler selected. It's primarily used to fill the trouble areas with collagen, which helps stimulate collagen growth in the face as well as plumpen and lift the skin to replace collagen loss.
How to Choose Between the Two
First, you should identify what kind of wrinkles you want to get rid of and how. If you want to reduce the motion and visibility of dynamic wrinkles, BOTOX may be the ideal solution for you. These wrinkles are usually positioned in the forehead and around the eyebrows, occurring when the face is in motion or making an expression.
Dermal fillers are a better option for people wanting to address static wrinkles, which are visible even when your face is relaxed or making no expression. These areas look that way because they're depleted and sunken in.
By knowing the difference between BOTOX and dermal fillers, you can make a better, more well-informed decision for your appearance. Of course, both are equally capable of taking years off your look!
About the Practice
At Auburn Dental Smiles, we offer comprehensive services for patients of all ages. From routine checkups to dental implants to BOTOX, we've got everything you need to look and feel your very best. Our team will take the time to thoroughly explain every treatment so you know exactly what to expect. You can make an appointment via our website or call (253) 833-2290.